Date Posted: August21, 2017

Mastering Software: You will be required to submit all homework using Mastering Engineering (http://www.masteringengineering.com/). A license is required and can be purchased from the publisher. Logon to Mastering: The Course Name is ME242 Dynamics Fall2017 The Course ID is: MEMAUER34056

Pearson has published an Introduction to Mastering, please see here.

For a recommended strategy to success please visit:

http://www.slideshare.net/fideliseducation/3-things-your-students-need-to-succeed-a-research-cheat-sheet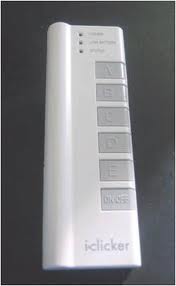 I-clickers: Every Student is required to bring an I-Clicker to class. Use either version 1 or 2 of the I-Clicker, or use the Smartphone app (REEF). You can use your own (buy at the bookstore) or obtain one as a loan from the MEG department. You must return your loan clicker before the final exam to the MEG Department. Students who do not return loan clickers will receive a grade of 'Incomplete' . You have two options to register your clicker:
1. in Class
2. On the I-Clicker web site: please visit: http://www.iclicker.com/
Please enter your first and last name, and your Student ID (10-digit NSHE ID-number) exactly as they appear on the UNLV registrar's record. The registration will become active after you have used your clicker in class for the first time.
FINAL EXAM: Mon. Dec. 11 1 – 3 p.m. The final exam will be comprehensive and cover the entire course.
Midterm exam 1:
Midterm exam 2:
Midterm exam 3:
Midterm Grades (exams 1 and 2): An updated anonymized estimate of your progress toward completion of ME 242 (Comprising both midterms 1 and 2) is presented in this midterm grade report. A password is required for access.
Posting: Table of Laws and Definintions. Dyn-constants.pdf. A password is required for access.
Academic Honesty: Misconduct cases will be referred to the UNLV Offices of the Vice President for Student Life and Student Conduct, see http://studentlife.unlv.edu/judicial/misconductPolicy.html.